September 1st, 2019
New Concept Basses
Since we released "The Dark" in 2014, we've been working hard to develop and extend our line of Concept Basses. Over the last years we went overboard with researching, developing, prototyping, testing and tweaking this unique line-up. We can now proudly reveal that we're about to introduce several new models in the near future! Starting today with…
The Soul


It's a modern instrument, based on our successful Saturn design and inspired by famous 60's vintage basses. The goal was to capture the essence of these classic sounds and develop it into a modern bass with a solid low B-string and a beautiful even tone across the entire fingerboard. Improved balance, playability and ergonomics make it a perfect blend of modern and vintage elements.
With a stunning average weight of only 3,5kg (7.7lbs) for a 5-string, the X-ergo back carving and perfect access up to the highest frets on the fingerboard, the Soul plays like a dream.
Check out the Soul on our new website: Soul
Design your own Soul bass with our price calculator: Soul Price Calculator
---
Soul Video Review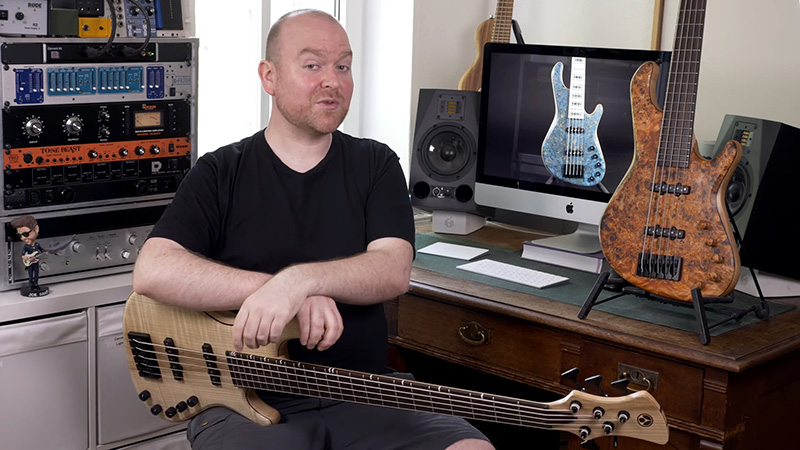 We sent three Soul basses to Gregor Fris from BassTheWorld. He created a brilliant video featuring the triplet, spiced up with some tasteful sound clips by bassist extraordinaire Lars Lehmann!
---
Newsletter
This is our first newsletter in years. Because of the typically long waiting list for Adamovic Basses, the main challenge over the last years was to increase customer satisfaction by massively decreasing our average building time. Long story short: We succeeded; For a new Adamovic bass, you now only have to wait a period of 6-9 months and with some additional free time, we can now focus on bringing you updates about our news and developments more frequently. Stay tuned!