The Dark
The Dark was designed to be a versatile bass, while having its own unique voicing. For The Dark, we chose a combination of African padouk, walnut and ebony. Together, these woods produce a unique tone that is warm, dark and growly, but with very articulate, clear notes.
Although The Dark has its own unique voicing, and will help you develop your own signature sound, it is still highly versatile and works in any setting, whether you are playing in a band, recording in the studio, or giving a solo performance.
Standard features
Body
Figured walnut top
African padouk sound layer
2-piece walnut body
X-ergo carved back
Hand-carved body
Easy-access neck joint
Neck
5-piece neck constructed from straight-grained African padouk/walnut, hand-picked from our aged stock
Matching headstock and body facings
Ebony fingerboard
Rounded fingerboard with frets dressed inside the edges for a smooth, worn-in feel
Volute-reinforced angled headstock
Pickups & Hardware
2 Haeussel switchable BassBars with matching wooden covers
Hipshot A-style, 3-way-adjustable bridge
Hipshot Ultralite Tuning Machines
Schaller Security Locks
Catalyzed oil finish
Hard case included
Warranty, tools and certificate included
Additional information
Price calculator
Click here to go to the price calculator page.
Sound samples
Click here to go to the sound samples page.
The selected woods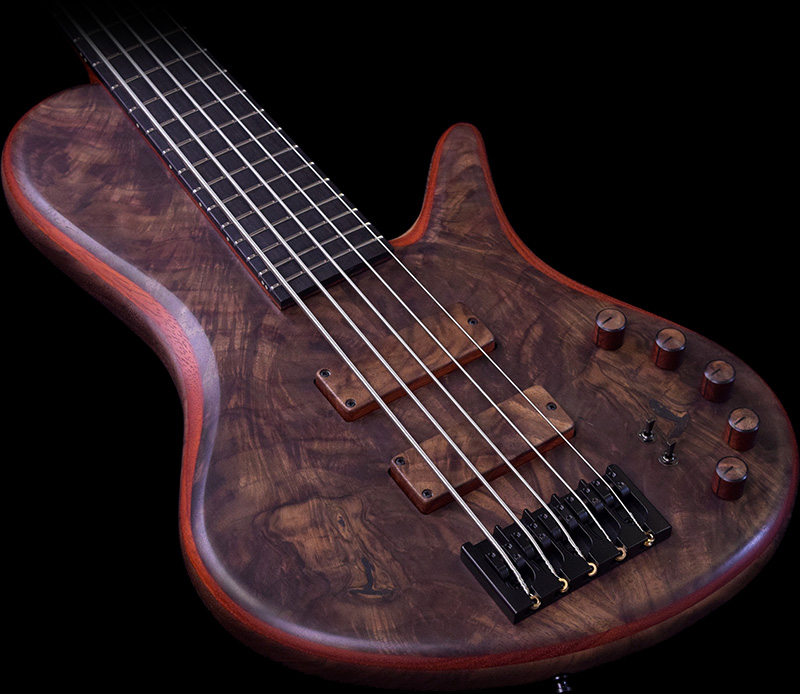 The selected woods
The ebony, walnut and African padouk are a unique combination that is ideal if you are looking for your own signature sound. African padouk is an oily, highly stable wood, with a smooth feel. Tonally, it adds warmth and high-end compression, balancing out the growl and pronounced low end of the walnut and the brightness of the ebony fingerboard.
Constructed from heavy woods, The Dark is one of our less-lightweight models. However, with a five-string weighing around 4.1kg (9lbs), it is still no heavier than the average production bass.
Ergonomic design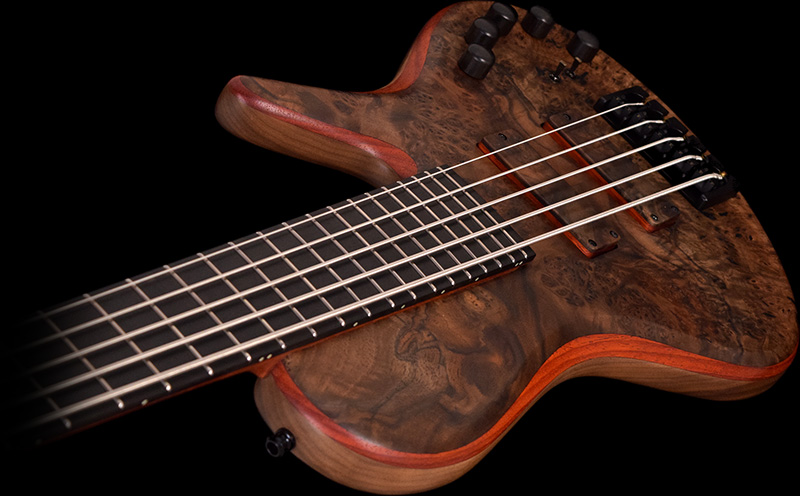 Ergonomic design
The Dark is based on the ergonomic Halo design and therefore features our X-ergo shaping, an ergonomic carved back that fits perfectly to your body and enhances stability and balance. This means The Dark stays in your favorite playing position, even if you let go of it with both hands. At the same time, the X-ergo shaping brings the strings and your left hand closer to your body for increased comfort.
Coupled with The Dark's excellent balance, these features enable you to play faster with less effort, allowing you to play for longer without fatigue – features essential to any professional bassist.
Pickups & Electronics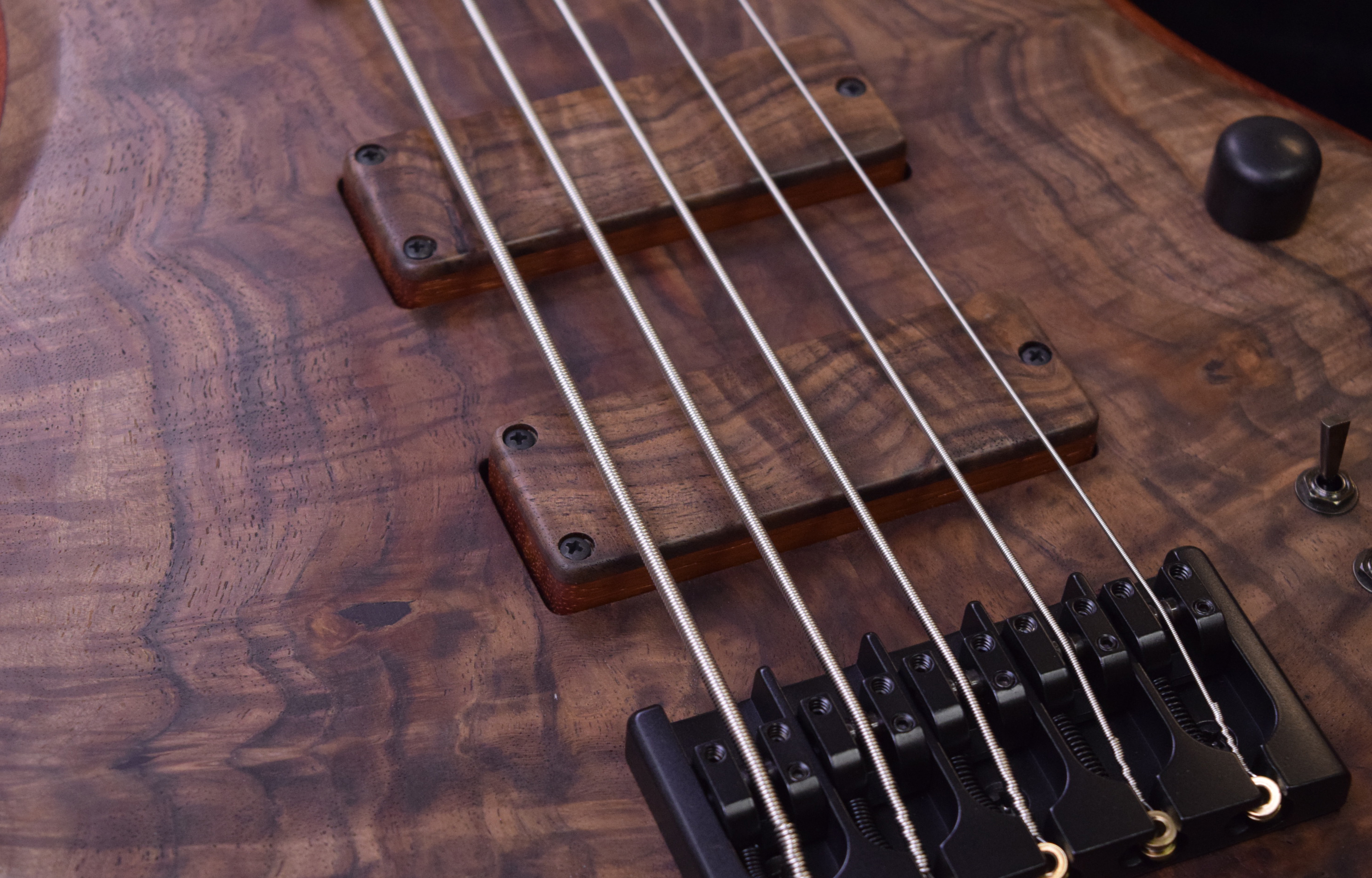 Pickups & Electronics
The Dark is equipped with two Haeussel BassBars. Both the neck and bridge pickup are strategically placed in the "sweet spot" to give an optimum tonal response. Each of the BassBars can be switched between single-coil, parallel or serial mode by means of three-way toggle switches, providing nine different sound combinations. Add the blend and a tone control, and you get more sound variations than with some active basses.
In addition, you can choose one of the three-band active preamps we offer for even more tonal variations.