Hardening & coloring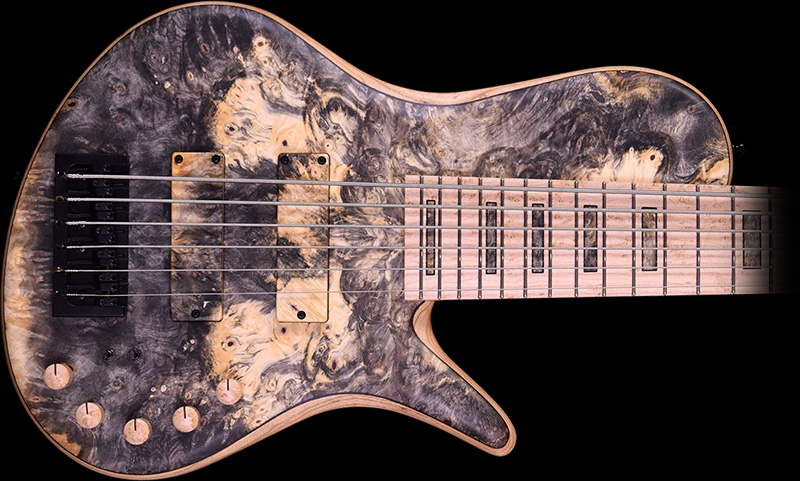 We employ a unique, in-house-developed hardening process, making the treated wood more wear-resistant, with the possibility to add colorants, giving it a unique – but still natural – look and feel
This hardening treatment makes the wood harder, stiffer and more stable and adds very little weight, so the natural sound of the wood is not compromised. The process does not change the color of the wood in any way, and actually enhances the figuring.
The polymer we use to harden the wood is very similar to lacquer or a hard finish. Furthermore, the amount of polymer used in the injection process is similar to the amount of lacquer used to spray the body of a guitar or bass.
After the wood went through the hardening process it will be treated as any other wood in our production process. After completion the whole instrument, including the hardened parts, will receive our catalyzed oil finish.
Coloring
When the wood undergoes the hardening process, it is possible to add colorants. The color fully penetrates the piece of wood being treated, giving it a unique – but still natural – look and feel. What's more, because it is not a surface treatment you can't wear through the colors!
When we color wood, we color the raw wood before the production process starts. We can even bookmatch our tops after we have colored them! The major advantage of this technique is that when you select your top for your bass, you can see how the color will look before we even start with building your bass.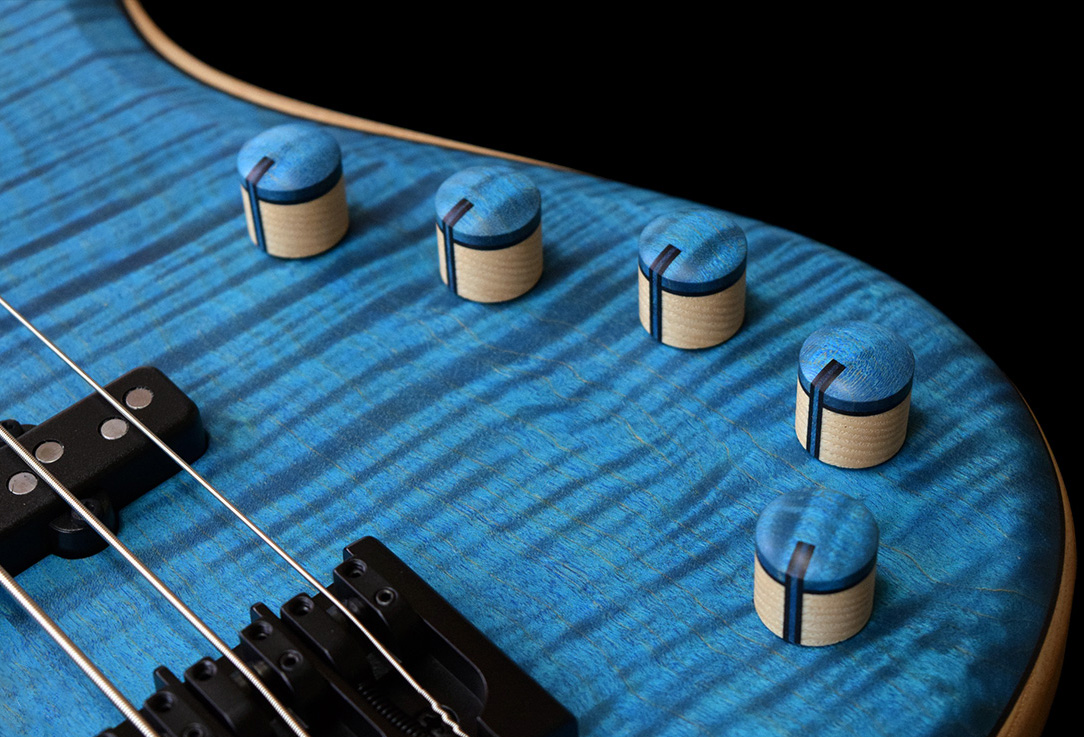 Details
This unique coloring system, whereby we color the raw wood throughout before processing, offers some unique possibilities. It allows us to offer some very delicate coloring details that are simply not possible with traditional coloring, either because they are too detailed or there is too much risk of wearing through the color.