Distribution
We work closely with a small group of dedicated dealers and specialized distributors, whom we have selected based on their passion for basses, their expertise and excellent service. These dealers and distributors are independent retailers who have personal contact with their customers on a daily basis. Over the years, we have developed an excellent relationship with them, so they have all the knowledge needed to assist you in designing a custom bass. Alternatively, you can choose a bass from their inventory.
Please note: In terms of pricing, it makes no difference whether you order your instrument through a dealer, distributor or directly from us, so the choice is entirely yours!
Asia
Japan

Our distributor for Japan is "Over the Field". Owner Yusuke Koshino is a working bassist with a passion for high-end basses. Yusuke and Nikola share a passion for out-of-the ordinary woods, so there is a good chance you'll see some eye-catching Adamovic basses for sale in Japan! Currently there are 9 dealers in Japan, check out the Over the Field website to see the Japanese dealer list.
---
China

Our distributor for China is BASSDEEP, owned by Lin Zhang. BASSDEEP is dedicated to providing excellent service and bringing Adamovic basses to China. Please contact Lin if you have any questions about the dealer network in China, or if you would like to purchase a bass through BASSDEEP directly.
---
Taiwan

Rock Rock Music Gears (RRMG) is a small, Taiwan-based distributor specializing in high-quality music equipment. If you wish, you may contact RRMG directly. Their philosophy is to do things differently from other distributors. RRMG has a unique vision and offers first-rate customer service.
Europe
Belgium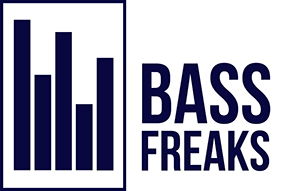 Bass Freaks are situated in Brussels, Belgium but are specialized in shipping worldwide. Being a one man operation you can be assured of great service and you will always be directly in contact with the owner; Pierre Ganzeman. For inquiries or questions contact Pierre through Email or Facebook or follow him on Instagram.
---
Denmark

The heart and soul of Bassbuddha, our Danish dealer, is Morten Ehlers. After many years working in the music industry, Morten decided to follow his passion for basses, and opened Bassbuddha, a store specializing in high-end basses. Drawing on his extensive knowledge of basses and the music industry, he is equipped to provide a stellar service.
USA
New Jersey

John Fox Bass is our stocking dealer in the NJ/NY/PA area. He has a great selection of new Adamovic basses in stock, as well as amplifiers, speakers and an impressive collection of other premium bass brands. You can try Adamovic basses in his shop and he can also help you place your custom order for a new Adamovic built to your exact specifications.
---
Maryland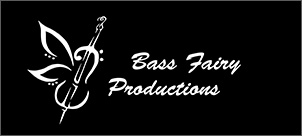 Toné Compito is our liaison/dealer in the USA (Washington DC area). Most recently, Toné was the producer of the Bass Bash at the winter edition of NAMM. She has also worked for Victor Wooten's Center for Music and Nature for the past two decades. Feel free to contact her for a consultation or for assistance in finding an instrument that perfectly fits your needs and requirements.