Noriaki Hosoya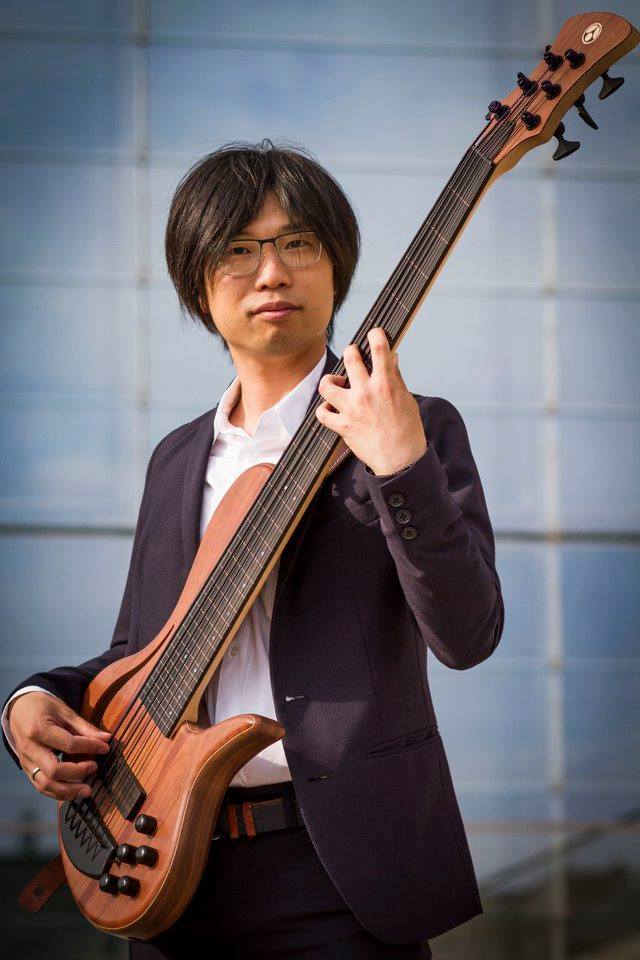 We are proud to have Noriaki Hosoya in our Adamovic bass Family.
Noriaki Hosoya (Nori) is an electric and acoustic bass player, composer and arranger. Born in Japan, studied at Berklee College of Music Boston, U.S. lived for many years in Berlin, Europe. Playing Jazz to Funk, Latin to Avant-Garde. He elastically fits within any kind of music whike keeping his identity as a bass player.
Nori plays bass in the Falk Bonitz Trio, a Berlin based piano trio , a lyrical-contemporary Jazz influenced by Latin, Classical & lots of modern music active since 2012.
In 2016, he moved back to Tokyo, Japan. In 2017, he released his leader album "Noriaki Hosoya European Trio / Eye Of The Day" and his co-leader album "New Experimental Electric Bass Duo Wurstkäse / Wurstkäse" from Uplift Jazz Record Japan. He has been currently working as a professional performance and recording bass player in many occasions
During our talks about the features of his to be built bass and after listening to his playing we knew we had to make something special. For his versatile playing technique we developed the Hollow body Halo with X-ergo carved back. An ergonomically, lightweight but full hollow body bass.
After spending a while with his bass Nori sent us an e-mail with this quote:
"This is my dream bass! A perfect mixture of electric bass with acoustic feeling -very articulate, defined but it blends nicely in the ensemble. It sits so comfortable on my shoulder, and the narrow string-spacing allows me to play lots of soloing and voicing, more than ever."