Moto Fukushima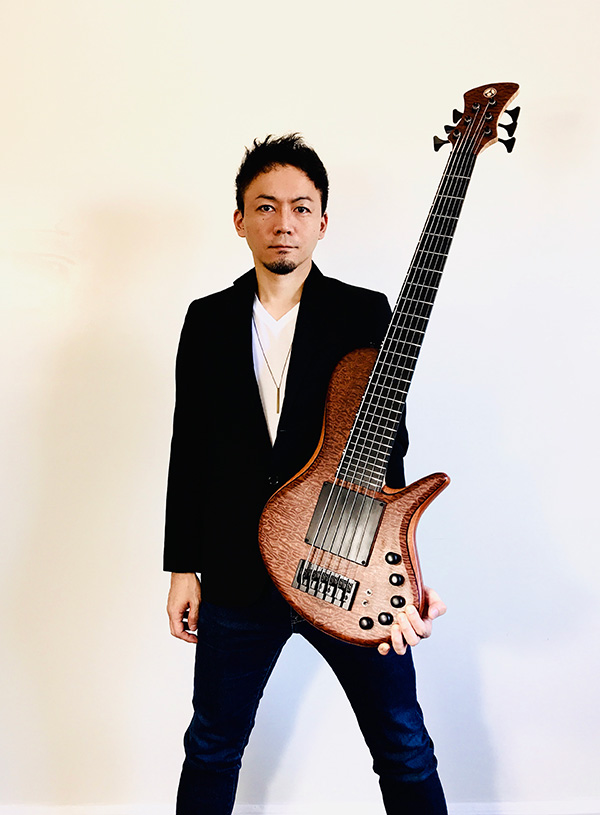 Born in Kobe, Japan, based in NYC, six-string bass player, composer and shamisen player.
A lifelong musician, Fukushima was given the Outstanding Performer Award before graduating Sum Cum laude from Berklee College of Music. His study of Western Classical music, Japanese traditional music, and the African inspired musical sensibilities of South America are heard in his jazz improvisation, his playing is an amazing combination of finesse, subtlety, and power.
As a co-leader of the Brooklyn-based power trio "House of Waters" Fukushima has redefined the role of the bass performing. They released two albums from Grammy Award group Snarky Puppy's GroundUp label. The first album hit #2 on the iTunes World music chart, and the second album hit #4 on the iTunes Jazz chart.
Fukushima has performed with great artists such as Mike Stern, Leni Stern, Karsh Kale, Dave Weckl, Joe Lovano, Donny McCaslin, Ari Hoenig, Cliff Almond, Marta Gomez, Dave Eggar, Richie Barshay, Vladimir Cetkar, Hiromi, Big Apple Circus, Alex Skolnick, and Gil Goldstein.
Moto Fukushima plays his Katana 6-string with a exhibition grade mahogany top.
After Fukushima had his bass for a couple weeks he replied "When I first played this "concept bass", I couldn't believe how it's possible to create a long-sustained, warm, rich tone from such a small and lightweight body. The bass feels like it's a part of my body and its tone reflects my imagination fluidly.
This is truly another level of master craft from the standpoint of players."